Late Night Food & Drink
Welcome to Standing Room Only, the best and only late-night entertainment in Niceville, FL. We have drinks, pool, darts, weekly live music, karaoke, and some good damn food.
View Menu
Are you looking for great food,  cocktails, and fun times? Head on down to the hottest bar and grill in Niceville, FL, Standing Room Only. Whether you're looking for a chill night out with friends or an upbeat atmosphere, this is the perfect spot for dates, parties, and special events. Their friendly staff and menu have both locals and vacationers coming back again and again. If you're visiting the area, grabbing a bite at this bar and grill is a must. Their kitchen is open all night, except on Monday's, serving up the tastiest cured meats, fresh seafood, and breakfast to keep the party going.
Quesadilla - $9
Chicken, Brisket, or Pork
SRO Loaded Nachos - $7
Add Pork  + $4, Add Chicken +$5, Add Brisket +$8
Taco Trio - $11
Add Chicken +$1, Add Brisket +$4
SRO Cheeseburger - $11
Add Egg +$1, Add Bacon +$2
We provide smoked meats and catered food and events for any kind of gathering.

Fill out the form below for more info.
The Best Live Entertainment Around
We reserve the best local singers and artists to come in and give you a good show. Also, we have karaoke nights and plenty of drinks and food to go around. Stop in and party with the rest of Niceville's best.

"Really the best and only place around where me and my buddies can go and shoot some pool, throw some darts, and just have a good time."
Brian C.

"Best drinks around, they really know how to pour and mix them here. "
La'Derrick F.

"I was just in town for a few days and wanted some late-night drinks and maybe a little fun, and I can definitely say this is the place to go."
Max D.

"This is just about the only place you'll find local and live bands, music, and performers weekly. My girlfriend and I went here for our first date, and I can tell you it's been great since."
Mike A.
SUN – THUR
6:00pm – 3:00am
FRI – SAT
6:00pm – 4:00am
Drop Us a Line
Looking to reserve a room for a meeting or a group gathering? Hit us up below.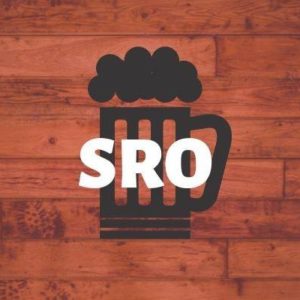 Standing Room Only Bar & Grill
339 N W John Sims Parkway
Niceville, FL, 32578
(850) 502-8989